Experience the Best AWS SES Template Design Solutions for Free
Design stunning AWS SES templates effortlessly with our drag-and-drop tool. Get creative with a rich, customizable template library and make each email template uniquely yours. Supercharge your AWS SES campaigns with Semplates' advanced Template Design features. No design skills needed!
Elevate Your Email Campaigns with the Art of Semplates' AWS SES Template Design:
Drag and drop editor
Experience smooth template designing with our intuitive drag-and-drop editor. Simply drag in the content blocks you need to create stunning email templates in minutes.
AI Assisted Design
Leverage the power of AI in your design process. Our AI-assisted editor generates headlines, and even creates images, making your design process smoother and more efficient.
Reusable components
Save and re-use content blocks throughout all your templates. Simply save your favorite blocks to the library and use them in any template to save time and ensure consistency across templates
Template Starters
Get started quickly with our template starters. Choose from a variety of pre-designed templates and customize them to your needs. Our template starters are designed to save you time and effort.
One-Click Publishing to SES
With just a click, your beautifully designed email templates get saved or go live on SES. Once connected to your AWS account, Semplates enables powerful, collaborative workflows for your team.
Email Personalization
Make your emails more engaging with our email personalization feature. Add a personal touch to your emails by including recipient-specific details, creating a more tailored and impactful communication.
Unlock the Full Potential of Custom AWS SES Template Design - Try Semplates for Free!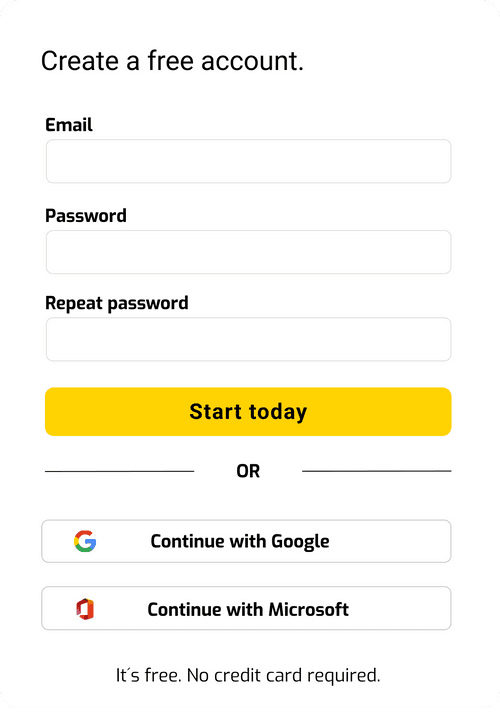 Use Semplates for free:
Try Semplates' capabilities within your team's workflow. The discover plan is free of charge, forever.

What's included in our Discover plan:
5 Templates
1 Team member
Template starter library
AI assisted design
Reusable components
Multiple AWS accounts
Advanced Email Personalization
You can upgrade your plan anytime to enjoy all premium features. We offer a 60 days money back guarantee - no strings attached.
Why Our Clients Adore Semplates for AWS SES Template Design